Siamo qui (We Are Here) was an awareness-raising project on 'life in migration', which created and disseminated multimedia materials on issues related to family reunification. Siamo qui told the story of the new beginning experienced by young people reunited with their families in Italy through the difficulties they encountered – the language, making friends, starting school – the skills they developed and the opportunities that opened up to them in new places.
The materials produced were disseminated among the networks of young people involved in the project (informal networks and those of families, schools and services) and among the broader networks in the countries of origin through communication campaigns exploiting the potential of social media and social networks.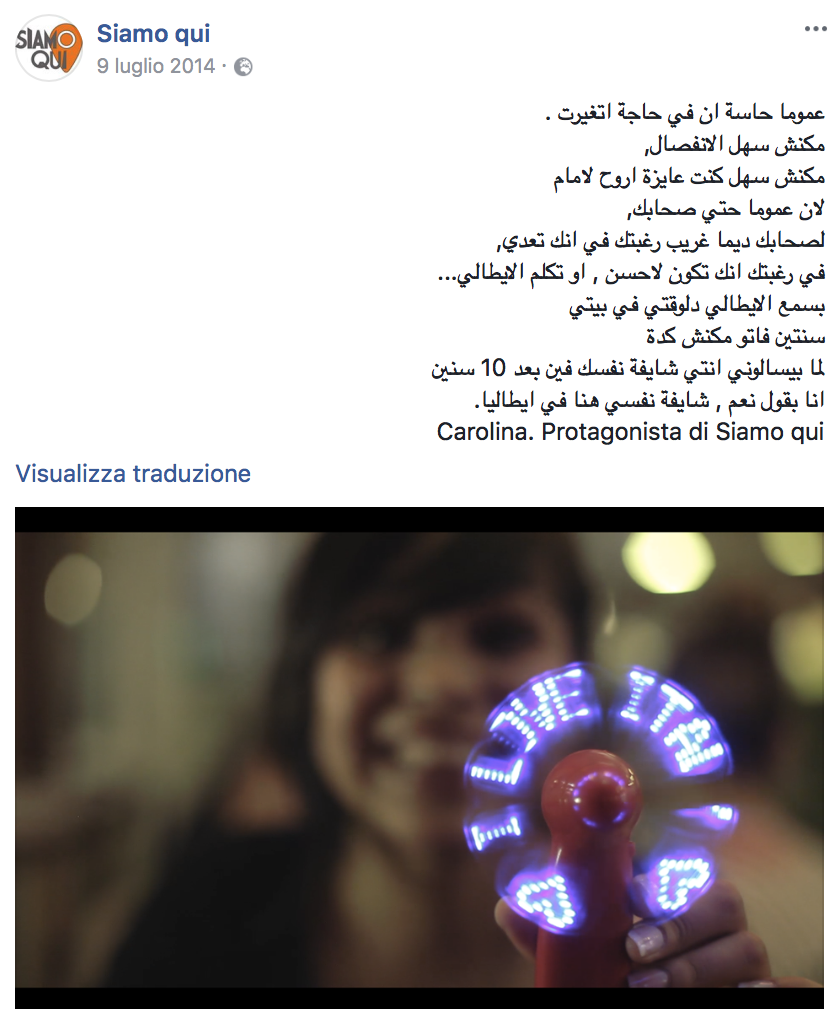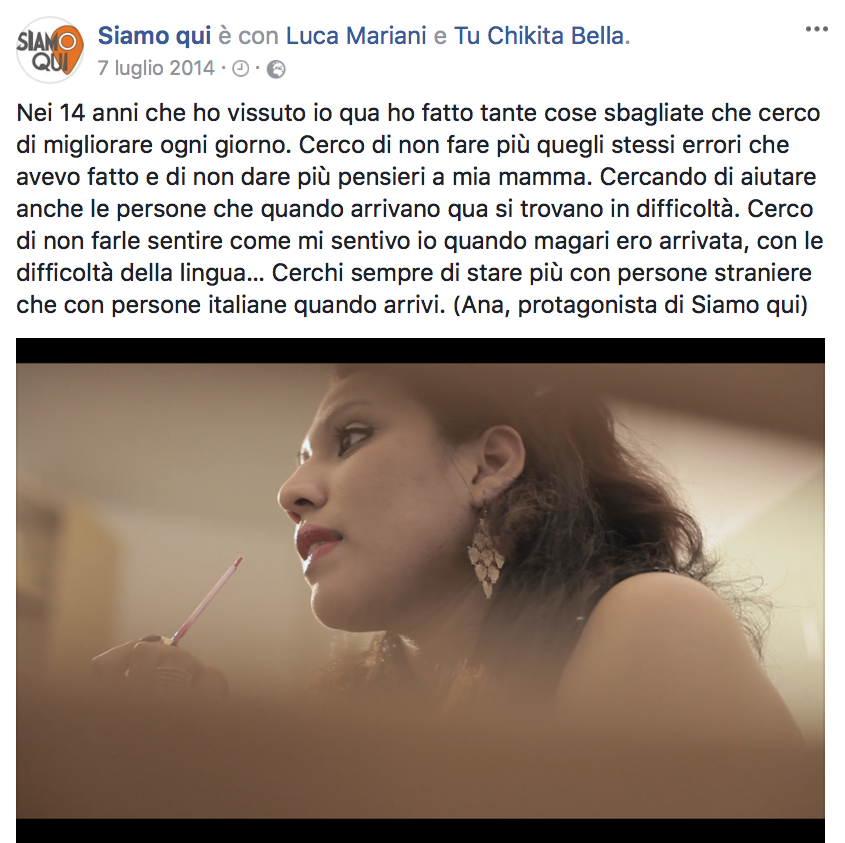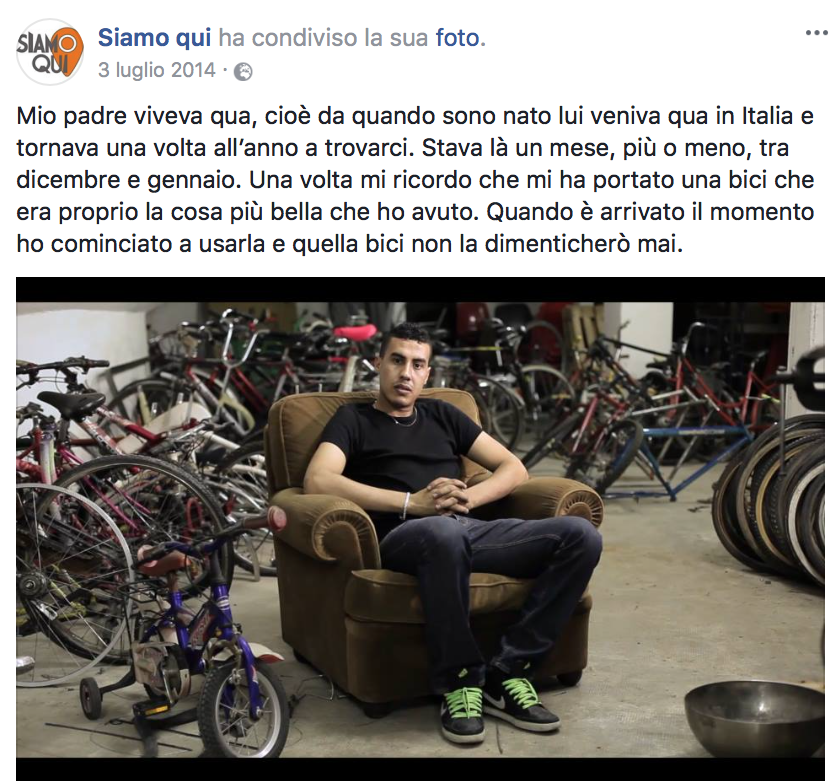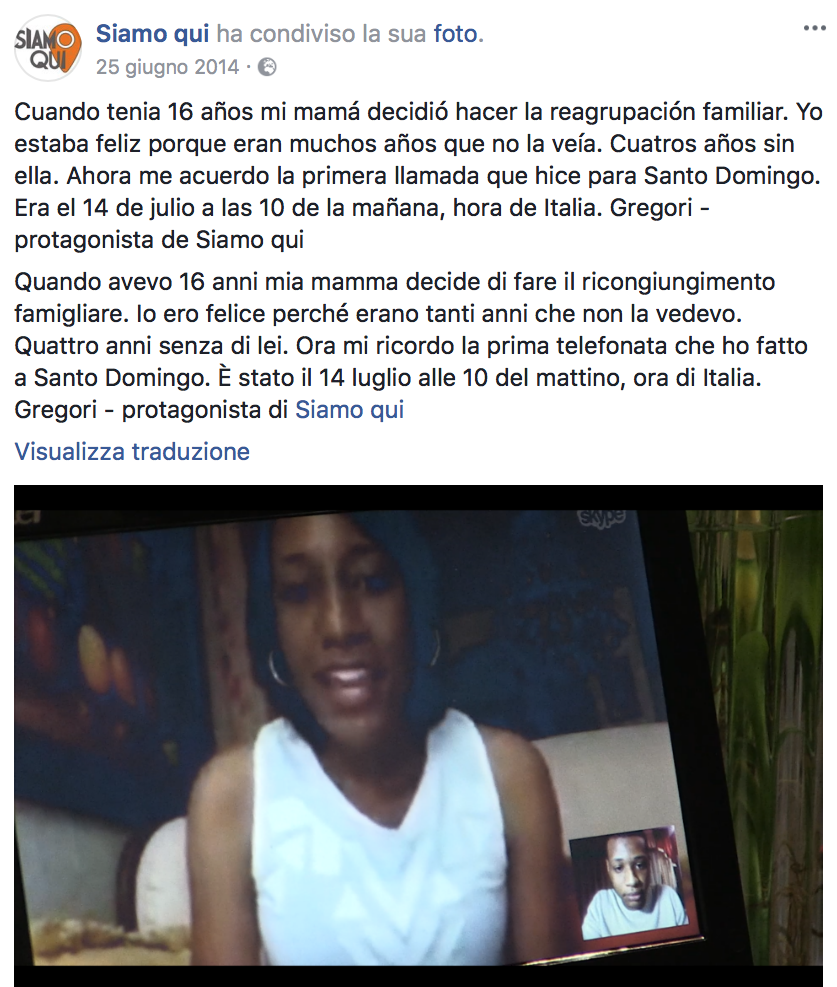 Through a series of meetings and workshops, each participant shared their story and thus began to identify with each other. The result was a docu-fiction in chapters that took its title from the project, created by director Luca Mariani and the young people, and set around the city. Each chapter took us into the experience of family reunification through the eyes of the various protagonists.
Siamo qui was designed and run by Codici Onlus and COMIN Onlus, two organisations carrying out projects in Milan and elsewhere to support public policies and social intervention involving teenagers and young people. Soleterre, Comin, Terrenuove Onlus, Centro Paolo Alberto Del Bue, Codici Ricerca e Intervento and the Municipality of Milan realised the initiative. It was co-financed by the European Union and the Ministry of the Interior within the framework of the European Funds for the Integration of Third-Country Nationals 2012.